In the world of online marketing, efficiency is everything. It's all about optimising and tracking performance. And you know how tedious and difficult that can get, especially once your business starts growing. That's where Google Ads automation comes into play.
As an account manager, you already know that automation is key in business. It saves both time and resources. Unfortunately, many find the seemingly complex setup process intimidating. So, they never discover the full potential of automation.
Luckily, there are several different ways to go about it, and they are much simpler than you'd think. Read on to discover exactly how to automate Google Ads, what benefits you can expect, and what the best automation strategies are.
What is Google Ads Automation?
In essence, Google Ads automation is the practice of using software tools and strategies to automate the bidding process, boost conversion rates, and achieve your business goals autonomously.
Google Ads is one of the most powerful weapons in an account manager's arsenal. The software provides huge amounts of data, which then helps track performance and make improvements.
Yet, going through all that information manually is time-consuming, inefficient and often suboptimal. AdWords automation solves those problems and offers much more.
Are you constantly checking efficiency and making adjustments? Why not let the software do it?
Responsive ads are the perfect example of automation. A responsive ad changes and adjusts itself to fit various spaces. So, for example, instead of making multiple creatives, you only make one responsive one.
AdWords automation takes ad campaigns to a new level. Automation software continuously scans endless data to look for significant patterns. It finds solutions and suggests ways to improve and boost your conversions. The best thing about it? It frees your time and can be as simple as clicking a button.
How to Automate Google Ads
As mentioned, there are many ways to go about automating your Google Ads. That opens a lot of flexibility for account managers. Depending on your needs, preferences and technical expertise, one approach might suit you better than the other. And using any of the given methods is guaranteed to boost your productivity!
#1. Google's Smart Bidding Tool
You don't have to look far to start with Google Ads automation. Google has a built-in feature that does this, and it's called Smart Bidding. Google's Smart Bidding tool makes use of an advanced machine learning algorithm to automate bidding campaigns. You can optimise bids based on the device someone is using, the browser, the operating system, their location and more.
The Smart Bidding algorithm is trained using a broad collection of data, and it can compute more information than a person ever could. That makes it incredibly potent and capable of creating Google Ads automation strategies.
Google's Smart Bidding tool is highly customizable. It allows you to set different goals and adjust settings to best automate bidding campaigns for your business. The tool can also send you easily recognizable signals, which you can use to make manual adjustments.
Finally, Google's Smart Bidding is meant for everyone. The scale of your business doesn't matter, as anyone can benefit from its powerful features. Google also offers extensive and free smart bidding training, so anyone can learn how to use the tool to its full extent.
#2. Google Ads Automation Scripts
While Google's Smart Bidding offers decent levels of ads automation and flexibility, Google Ads automation scripts can take your ad campaigns to another level. With a basic understanding of JavaScript, you can create scripts to automate any aspect of your ad campaigns.
In essence, Google Ads scripts are bits of code that perform actions automatically. Just one simple script can save you hours of monitoring and tweaking every day. And if you decide to write them yourself in the Google Ads platform, you'll encounter helpful features like auto-complete or syntax highlighting.
But don't fear it if you've never written a single line of code. There are plenty of publicly available scripts that you can use. It's pretty much a plug-and-play system. But even then, a little bit of customization could help a lot down the road.
It's hard to find something that scripts can't do. For example, you can:
Google Ads scripts are capable of so much, and these examples barely scratch the surface!
#3. Third Party Software
Another option that enables Google Ads automation is third party software. There are pros and cons to taking this approach. It offers that fine balance between ease of use and utility.
On the one hand, you'll save a lot of time. Plus, if you are less familiar with other automation methods, using third party software is the easiest to start with. It will do most of the work for you, and you don't have to go through the trouble of learning how to make your own scripts.
On the other hand, these services come at a high cost. There is usually a trial period, after which you need to be prepared to pay a premium subscription. As a result, third party software might not be best suited for small agencies and startups.
5 Benefits of Google Ads Automation
By now, you've definitely gotten a good grasp of how powerful Google Ads automation can be when set up properly. Yet, there are even more perks to it than we explored. Here are five crucial reasons why you should start automating Google Ads today:
#1. Save Time on Campaign Management
Saving time is one of the biggest benefits of any type of automation. When it comes to Google Ads automation, you can utilise various scripts and machine learning software to automatically create adaptive ads, set bids, target audiences and more, all to save time.
You can look at Google Ads automation as an investment. Setting up a script, a tool or a service can be a big initial investment of money or effort. However, once automation is set up and running, you can expect a quick return on your investment. From that point forward, you're only gaining by letting automation software do the job for you, saving you time in the process.
When set up correctly, automation tools allow you to focus on more important tasks. Each of these tools does the work of one or even multiple people. Time saved allows you and your team to be more productive while automation does menial work.
#2. Optimise Ad Spend
One of the most important factors in running a profitable Google Ads campaign is optimising ad spend. If you have a limited budget, you'd want every dollar spent to have a positive ROI. And if you're managing campaigns on a large scale, you'd want to improve conversion rates for every campaign as efficiently as possible.
By utilising the principles of Google Ads automation, you'll be able to adjust and improve your ad spend quickly and effortlessly. Google's built-in Smart Bidding, for example, can be set to focus on clicks, visibility or conversion. Once in motion, it learns on its own and gets better over time.
Once again, if you want the best results, using automation scripts is the way to go. They might seem complicated to set up initially, but the level of customization they allow for makes them the best choice for optimising ad spend.
#3. Increase Conversion Rates
Conversion rates are the most important metric of a PPC campaign. If your ad campaigns are converting impressions to clicks, and clicks to customers, everything else is secondary. As a result, there are plenty of tools, scripts and services that help account managers boost conversion rates.
Using scripts for Google Ads automation, for example, lets you influence conversion rates in different ways. One of Google's own scripts ensures that your ad landing pages are mobile-friendly. That way, it indirectly affects your conversion rates on mobile platforms.
Other scripts are more direct. They can track and analyse campaigns to give you valuable metrics or identify search terms that are causing you to lose conversions. You can use that information to adjust different settings and increase conversion rates.
#4. Reduce Errors
When it comes to running proficient Google Ads campaigns, solid data always beats guesswork and estimations. Do you know your Customer Lifetime Value? Are you targeting the right keywords? Are you tracking all the essential metrics to evaluate campaign performance? You can find out all of this by studying your data or letting software do the job.
There are many ways mistakes can be made while running Google Ads manually. And even minor mistakes can cost you a lot in the long run, especially if they start piling up. That's why you should always automate Google Ads to ensure you're not making preventable errors.
Instead of trying to analyse everything in your head, why not let a script or software do it? That way, you'll reduce the occurrence of errors to a minimum while keeping your head clear to work on more important tasks.
#5. Scale Campaigns Efficiently
Scaling a profitable Google Ads campaign comes with a host of challenges. Unless you know what you're doing right, you will be guessing what works and what needs tweaking to scale your successful campaign.
Efficiently scaling a campaign means much more than merely increasing your ad spend. You might need to reallocate your budget, create a list of negative keywords, filter low-performing keywords or change several tactics when scaling campaigns.
All of that means lots of manual work on adjustments and optimization, so why not use Google Ads automation? You can use anything from Google's own dynamic remarketing to third-party software or scripts that will eliminate the guesswork and help you scale ad campaigns efficiently.
5 Best Google Ads Automation Strategies
There are many strategies for automating Google Ads, and each comes with specific advantages. Here are the top five that we recommend:
#1. Dynamic Search Ads
Using Dynamic Search Ads is one of the best automation strategies for established marketers working on large campaigns. Dynamic Search Ads create ads based on the content that already exists on your website. Everything from headlines to landing pages and even some keywords are automatically generated. All that is left for you to do is to add a description.
The main advantage of Dynamic Search Ads is that they are time-saving. They update regularly to only show products or services that are on your website. Plus, if you are working with a lot of keywords, these ads will make sure you don't miss any relevant queries.
You also get to control ads more easily. If a selection of products goes out-of-stock, you can stop the ads for them effortlessly. The only challenge is that your website and its pages need to have well-written copy. Dynamic Search Ads won't work optimally if your website is constantly changing, if it's mostly Flash content or images or if the majority of content is behind a login screen.
#2. Automated Bidding
If you want to bid for clicks more efficiently or prevent overspending, automatic bidding is the optimal Google Ads strategy. There are several ways you can set up automatic bidding, such as using automation scripts or Google's Smart Bidding, and each utilises a different approach to bring you the best results. Depending on the chosen strategy, you can opt for increased visibility, more clicks or controlled spend.
If you want to increase visits to your website, automated bidding can be set up to maximise clicks. If your goal is increased visibility, Google Ads automated bidding software will help you get to the correct search results pages. And if you want to control ad spend and avoid overspending, you can set up a script to automatically pause campaigns when conversion rates are low.
You can see how this Google Ads automation strategy does the heavy lifting for you and lets you focus on other aspects of your campaigns. That's why automatic bidding is the way to go!
#3. Broad Keyword Match
If you want to reach a wider audience but you don't want to discover all related keywords, you can use Broad Keyword Match. This feature allows you to effortlessly target searches synonymous with your initial keyword. That way, you can use automation to scale your campaigns and expand into new markets.
With Broad Keyword Match, your campaign doesn't only target the keywords you input, but it makes sure it reaches a wider audience by targeting related keywords, too. It also analyses the landing page, comparing it to the user's recent searches to deliver the best results.
It's worth noting that this feature works best when coupled with Smart Bidding. Since you'll be continuously targeting new and different keywords, you won't be able to set the bids manually. Smart Bidding takes relevant information into consideration and creates the best bids for every search.
#4. Automation Rules
Another Google Ads automation strategy is to set up automated rules in advance which will execute certain actions when conditions are met. That way, you don't have to continuously keep an eye on your campaigns. Instead, you can schedule your campaign or ad group to run, pause or change budgets at a specific time. Or, you can enable new keywords or adjust bids to fine-tune performance.
There are many different rules, triggers, conditions and actions to choose from. Combining them creates endless possibilities for Google Ads' automation. You'll spend some time in advance setting the rules up, but once they are running, they'll do the work for you.
Another great thing about automated rules is that you can easily set them up yourself. Google has an extensive list of tips and guidelines to help you. The process is streamlined and you can get accustomed to it quickly, even when you're trying it for the first time.
#5. Google Sheets Integration
Running profitable Google Ads campaigns is all about tracking data and creating reports. Using Google Sheets' features to store, edit and present data from your Google Ads is another form of automation. In addition to being able to create, continuously refresh and edit reports, you can also schedule them to run automatically using a script.
On top of that, Google Sheets is a powerful tool that allows you to manipulate campaigns themselves. For example, you can use Google Sheets integration to create customer lists and add them to Google Ads. You could also launch or stop campaigns by simply updating Google Sheets entries.
Like with many other Adwords automation strategies, you can do this one on your own, using only Google's tools and features. And if you don't feel skilled enough or you want to save even more time, you can always turn to using an automation scripts service.
Grow Your Business By Automating Google Ads
Ready to automate your business?
Book a meeting with an expert to get custom automation scripts developed!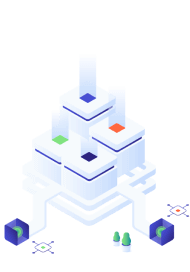 So, what is the best way to automate Google Ads? We'd go for automation scripts, which give you the most options and can help you save the most time and resources in the long run.
However, the use of automation scripts can be intimidating to account managers with no coding background. At Acuto, we can write custom scripts that can automate any repetitive task. Focus on doing productive, creative and strategic work while the scripts we code for you do boring, click-intensive tasks.
We can develop custom scripts for Google Sheets, Google Ads, Facebook and even Snapchat. Our scripts can help you update your ad copies regularly, automate ad bidding to prevent overspending, customise ads based on external weather conditions and much more.
Contact us today to get started and elevate your Google Ads game.
Key Takeaways
In summary, Google Ads automation is an invaluable addition to any business. It does everything from saving you countless work hours to enabling you to pursue strategies that would otherwise be impossible.
Here's a recap of the different benefits and the best strategies for Google Ads automation:
Google Ads automation saves you time and resources by doing the heavy lifting and performing click-intensive tasks for you.
You can automate Google Ads by using Google's Smart Bidding Tool (beginner-friendly), automation scripts (most powerful) or third party software (most expensive).
Google Ads automation helps you save time, optimise ad spend, increase conversion rates, reduce errors and efficiently scale ad campaigns.
The best automation strategies are: Dynamic Search Ads, Automated Bidding, Broad Keyword Match, Automation Rules and Google Sheets Integration.
Acuto can create highly effective, custom automation scripts that meet your specific requirements and help you focus on tasks that really matter.