How crucial is it for businesses to start using SEO APIs? The key to outsmarting competitors and attaining long-term success these days is to work smarter, not harder.
Manually carrying out your keyword research and web scraping processes will leave you losing precious time, money, and resources. In contrast, the use of SEO APIs can prove beneficial for automating your digital marketing strategies and objectives.
So, are you ready to try some of the most common SEO APIs? Read this article to learn about the importance of APIs for search engine optimization, along with the best SEO APIs to try in 2023!
What is an SEO API?
SEO APIs are application programming interfaces that allow you to easily retrieve large amounts of data from SEO platforms to be used in search engine optimization campaigns.
SEO APIs are available from many different SEO tools and platforms. Each of them owns first-party datasets that can be integrated into your SEO campaigns to gain new insights.
As an agency working on your own marketing strategy or the marketing strategies of your clients, having access to such data can prove extremely useful. And instead of gathering it manually or scraping it in various ways, using SEO APIs is the easiest way to access such data and automate parts of your SEO campaigns.
Why are SEO APIs Important?
In a nutshell, SEO APIs help you achieve better results in SEO campaigns in a shorter period of time by automating the data extraction parts.
Compared to SEO scraper tools, APIs designed for SEO purposes speed up the time it takes to complete different SEO processes while analysing all accumulated data and translating it into an extensive knowledge base for your SEO strategies.
Another key aspect of the importance of SEO APIs is their practicality.
Every digital marketing specialist knows that it takes several different apps and tools to execute their job methodically and with precision. Unfortunately, switching across multiple tools can be tedious, especially if you also have several clients and campaigns to work on. Using SEO APIs, these processes are totally simplified.
5 Top Benefits of Using SEO APIs
Here are some of the biggest benefits you can get from including SEO APIs in your digital marketing strategy:
Unlocking extensive features. Compared to extensions, SEO APIs contain a broader range of features that are useful if you want to tailor the data you acquire based on your campaigns and SEO KPIs.
Obtaining data in standardised formats. SEO data APIs are extremely useful if you need to gather data from multiple sources. Each API will provide you with unified and normalised data that will be cleaner than scraped data.
Enabling automated reporting. With a uniform reporting format and centralised functions from different SEO tools, you can automate your reports. Access, share, and modify the data you need without any hassles!
Gathering in-depth data for analysis. SEO APIs index a plethora of websites, gather information from a diverse scope of resources and conduct cross-analysis of a massive amount of datasets.
Enhancing social media and PPC strategies. SEO APIs can be used with APIs for PPC and social media marketing. This is especially useful if your strategy is a mix of SEO and PPC campaigns and you need to integrate the data from both.
SEO API Use Cases
SEO APIs can be quite useful. In fact, apart from enhancing keyword research, they also encompass other facets of building your brand and expanding your audience reach online.
Check websites' DA. Domain Authority (DA) is essential in assessing how well websites perform and rank based on search engine criteria for quality and relevance to a niche. It also reflects the credibility of websites in the industry. Using an SEO API, you can gather the DA of thousands of websites easily.
Competitor analysis. SEO APIs can consolidate all key information about your competitors. They allow you to use competitor data more easily and plan your next SEO campaigns to be a step ahead of them.
Content curation. One of the tested-and-proven ways to attract higher traffic and clicks to your articles is to figure out which topics related to your brand or industry you should be covering. Using SEO APIs, you can easily analyse your niche to discover them.
Keyword research. SEO APIs also give you a clear idea about each keyword's difficulty and search volume, giving you an idea of which keywords and phrases to prioritise in your marketing strategy.
Monitor backlinks. It is a must to be extra careful with where you get backlinks from. Toxic backlinks could potentially harm your website's rankings, tarnish your reputation on search engines, and set you up for serious penalties.
SEO A/B testing. Also called split-testing, A/B testing is done when two different campaigns are compared to see which of the two will yield better performance on SERPs. SEO APIs can help you extract relevant data to report on the tests.
Website audits. A website audit is done to assess the overall performance of your website. It entails crawling every site page to check duplicate content and optimization. SEO APIs can help you get the relevant data to use in your audits.
15+ Best SEO APIs in 2023
What are the top-rated SEO APIs in 2023? Let's explore them briefly, one by one:
#1. Mozscape API
Mozscape API is designed to help link and make better use of SEO data and metrics. It provides detailed link and off-page data, including external links, no-follow tags, URL anchor text, domain authority, and page authority.
#2. Serpstat
Serpstat boasts an all-in-one SEO platform that can perform full SERP research, advanced analytics and historical data analysis, backlink analysis, site audits, keyword and competitor research, market share fluctuations, local search and traffic distribution insights. You can access this data using their API.
#3. Ahrefs
Ahrefs is a popular SEO toolset that effectively aids in boosting website optimization and search traffic. By crawling the web and creating a stockpile of key data, Ahrefs allows users to explore a multitude of keywords, content, and websites, perform site audits and monitor their search engine rankings. This data is available through their API.
#4. MySiteAuditor
MySiteAuditor is an SEO audit tool that can help you generate leads and sales. Using the MySiteAuditor API, you can request landing page audits for a given keyword. The API will collect and export all relevant data for you.
#5. Semrush API
Semrush provides a full-scale solution that encompasses competitor research, SEO, social media marketing, content marketing, and PPC analysis. Its extensive features include content, market, and competitor analysis; keyword research; on-page and off-page analysis; local SEO; social media management; and PPC keyword research. You can access all this data using their API.
#6. Screaming Frog
The Screaming Frog crawling tool allows you to audit websites and discover broken links, analyse on-page content, check for duplicate content, audit redirects, generate sitemaps, and more. Using their URL Inspection API that has been integrated in the crawler, you can get all necessary link data to use in your SEO campaigns.
#7. Seobility
This SEO tool scans your website to help you pinpoint content and technical errors on your pages. Users prefer Seobility because its systematic analysis and reporting process are easy to understand. Using their API, you can extract all necessary data.
#8. BrightLocal
BrightLocal focuses on tracking local rankings, local SEO auditing, and reputation management. It has solutions tailored to suit agencies and consultants, small businesses, enterprise businesses, and businesses with multiple branches. They have a suite of APIs you can use to leverage your local SEO strategies.
#9. Serper
Serper boasts the fastest and cheapest SERP API on the market. All users have to do is submit a query, and they are promised results in 1-2 seconds. The SEO API also charges users per query, meaning that users are not bound by monthly subscription charges. Serper also offers a free trial for up to 1,000 queries.
#10. Zenserp
Among the key features offered by Zenserp are the Google Search API, Google Trends API, YouTube Search API, and Google Shopping Product Page API. On top of that, the SEO API also offers 50 free API requests.
#11. Oxylabs
Oxylabs specialises in proxy and web scraping solutions. Its features are focused on helping businesses maximise big data for their strategies and campaigns. Besides a SERP API, Oxylabs' solutions include analytics, keyword tracking, data mining and software integration. Oxylabs also has dedicated account managers and 24/7 live support.
#12. SerpWow
The easy-to-integrate SerpWow API can get you data from the top search engines besides just Google, such as Bing, Yahoo, Baidu, and Yandex, and even Amazon and eBay data. The API exports real-time bulk data and has accurate geographic data across different search engines.
#13. Scale SERP API
Scale SERP provides users with a Google Search Results API. Their tool is free to start with and can help power your SEO strategies with rich data. The API is easy to integrate with several different programming languages. It also offers high performance at a low cost, making it a great API to get started with.
#14. CognitiveSEO
Tailored to assist small to mid-sized businesses, digital marketing agencies, and SEO specialists, CognitiveSEO offers an API that lets you process data for link analysis, rank tracking, and social visibility. It can help you enhance your SEO strategy all within its visual platform.
#15. Yoast SEO
Among YoastSEO's most widely used features are paragraph structure analysis, Flesch-Kincaid reading ease, keyword density, permalink cleanups, link support, and social sharing. At the same time, Yoast offers products for SEO, videos and news SEO, WooCommerce, and even Shopify. You can use their API to get all the data you might need outside of the tool.
#16. Raven SEO Tools
The features offered by Raven SEO Tools help streamline the processes for keywords, links, and contact management, generating reports, keyword research, keyword optimisation, competitor research, and site audit. You can use their API to extract data and use it in your SEO strategy.
How to Choose the Right SEO APIs
It is essential to have a checklist of what to look for in SEO APIs and align them with your objectives. Here are some criteria worth paying attention to:
Pricing. If you really want to reach stellar results with your SEO strategies, free SEO APIs simply won't cut it. You will need to pay to use some of the top SEO APIs. Compare the prices offered by each SEO API you are considering and see what best fits your budget.
Performance. Check the number of requests that the SEO API can handle, as well as the speed of completing them. An SEO API that can quickly respond to large requests will help you stay up to date with SEO trends.
Documentation. Having proper documentation along with the SEO API you choose will help you easily integrate it in your SEO strategy and along with other APIs you might already be using.
Timestamping. When conducting competitor analysis or keyword research, you will want to have access to the most up-to-date data. Look for SEO APIs which have it and support requests with a timeframe reference.
How to Connect SEO and PPC Data
If you are working on SEO and PPC campaigns in parallel, you might want to report on both simultaneously. One way to do this is by using SEO and PPC APIs. Or, you could build a custom solution, which is what we have done,
One of our clients, Brandcraft, wanted to analyse their SEO and PPC data together, and we helped them merge their SEO and PPC data into one centralised data warehouse.
Here's how we were able to successfully help them achieve just that:
First, we gathered SEO data with the help of Authoritas, a SaaS SEO platform that effectively aids in analysing and tracking a brand's overall SERP performance. We also used a marketing data warehouse solution called Shape that helps collect data on Google Ads.
Then, we stored all of Brandcraft's needed data on BigQuery, a serverless data warehouse that enables data storage as well as combining data collected across different platforms.
Lastly, we used a custom SQL query to combine the keywords and search terms from both platforms and then used a comprehensive dashboard to present the merged data in a comprehensible and concise format.
The end result? Brandcraft was able to dissect data from their PPC and SEO insights and devise more efficient and straightforward strategies to help them cater to more client demands.
Ready to automate your business?
Book a meeting with an expert to get custom automation scripts developed!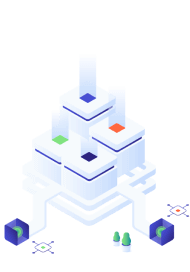 Automate Your SEO Strategy with the Help of Acuto
Acuto is a team of data engineers, cloud engineers, and developers with commendable experience in managing PPC campaigns. We're all about building data and automation solutions for digital marketing agencies.
We tailor our services to ensure they suit your specific strategies and goals. From the US to the UK, we have assisted multiple agencies and devised unique solutions that merit favourable results.
Our innovative solutions include:
Book a call now to learn more about our services!
Key Takeaways
SEO APIs are useful tools that can help you boost your SEO and marketing strategies. They are extremely helpful when it comes to gathering large amounts of data from SEO tools and platforms. To summarise everything we discussed:
SEO APIs are instrumental in enhancing keyword research, competitor analysis and other search engine optimization processes by enabling easier access to and retrieval of relevant datasets.
It is crucial to assess different SEO APIs available based on their cost, documentation, performance and timestamping.
Connecting your SEO and PPC data provides in-depth knowledge on how to enhance your existing strategies and create highly effective and timely marketing campaigns.
Unlock Your Business's Potential with Our Proven Solutions
Want to see what we can do for your business? Check out our automation case studies below to see the success stories of our clients in different industries. Learn about how we've helped them achieve their goals and see if we can do the same for you.