Combining SEO and PPC Data for Deeper Search Analysis
We helped combine SEO and PPC data for BrandCraft by leveraging Authoritas and Shape – allowing the entire team to make make better strategic decisions across all of their campaigns.
Combined PPC and SEO data for dozens of clients
Keywords analyzed in depth, at an extremely granular level (including SERP data)
All formats of SERP results are analyzed, including quick answers, location listings, etc.
How BrandCraft Worked With Acuto
Brandcraft is a digital marketing agency that specialises in paid social, display, paid search and SEO, and was looking for ways to further improve their Search offering.
To do this, Brandcraft decided to focus on new strategies and tools that would help their teams work smarter. We suggested looking into combining SEO and PPC data to find any low hanging fruit in their combined search offering: for example, instances of keyword cannibalization. This would then allow them to work on a combined SEM strategy by finding the right gaps where they could then invest in SEO and identify which areas to further cover with PPC activities.
Through our partnership with Authoritas, a tool that helps analyse and track a brand's position within the SERP, we gathered SEO data. We then used Shape, a marketing data warehouse solution, to collect Google Ads data. 
Through Authoritas' direct connection with BigQuery – a serverless data warehouse which allows clients to store their data and combine it with data collected from other platforms – we were able to store all the data that Brandcraft needed from the required platforms.
Finally, we used a custom SQL query to join the search terms and keywords from the two platforms together. We then displayed them using a comprehensive dashboard that presented the combined data from both SEO and PPC activity in a clear and concise format. This allows anyone from Brandcraft's team to efficiently analyse the data for insights which they could then use to formulate more strategic decisions. 
Acuto continues to help take our agency to the next level. The development of the SEO / PPC tool has allowed us to be more intentional about our focus keywords and identify gaps in both our SEO and Paid Search strategies. The tool allows us to focus our attention on the most impactful keywords for our clients and help them reach their goals more efficiently.
By using Authoritas and Shape.io, we consolidated key SEO and PPC data. Next, we used BigQuery to store all the collected data in a data warehouse. By using a custom SQL query, we combined the search terms and keywords in a dashboard with the following features:
Combining Google Ad search terms, their keywords, and match types with the SEO ranking for the same term to allow for more visibility and planning.

A keyword intent score – this can show Brandcraft how keywords are represented within the SERP and how highly it ranks in categories such as research, transactional and informational intent.

In order to allow for a deeper analysis on keywords, we also built a separate page that displays all Google search results for a particular keyword, as well as how many competitors appear for it and how Brandcraft ranks compared to them. This gives them a much better understanding of their SERP position and what they can do to improve it.

Finally, we used

Authoritas' CTR calculation model

to include a built-in keyword evaluation tool that calculates the potential increase in traffic and media values based on changes in ranking. This helps Brandcraft make more strategic investments as it can forecast how changes in rank affect traffic and conversion generation.
Acuto built a practical and direct tool that could combine SEO and Google Ads data in order to analyse keywords and search terms in a much more efficient manner. Brandcraft can now use this tool to make smarter decisions regarding investments in SEO and PPC activities.
Our solution allows Brandcraft to track more data and be able to compare it more easily than ever before, providing them with advantageous insights of their clients' position within the SERPs. They now have a much more refined keyword strategy which has saved them time and improved their clients' results.
Although this tool will greatly improve Brandcraft's ability to analyse data and improve their SERP strategy, we are not done yet. Acuto will continue to work with Brandcraft to improve and develop their automated tools in order to accelerate their growth and innovation.
Ready to automate your agency?
Are you struggling to combine your PPC and SEO results for a combined SEM strategy? Acuto can help you join and display this data in a combined format, which allows you to have an overview of your performance in SERPs as a whole.
Book a meeting with an expert to get custom automation scripts developed!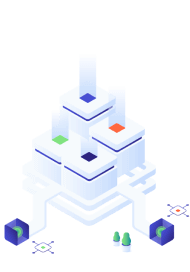 Book a Meeting With a Marketing Automation Expert