Automating Google Business Profile Replies For 150+ Dental Practices
Google Business Profile is a free tool which lets businesses create and manage their online presence on Google, including sharing information, insights and reviews.
Replying to customer reviews is an important task for businesses, as it shows that they value  their customer's feedback and are committed to improving their experience every step of the way. This in turn provides many benefits, such as building trust, improving reputation and increasing overall engagement.
But why add more admin to your team's workload when you can automate the process of replying to reviews with a Google Business Profile Auto Reply tool? Here at Acuto we built an auto reply system to ensure the team at Pain-Free Dental Marketing can focus on implementing strategic marketing plans, whilst this is all taken care of in the background!
Monitoring and auto-replying to 5-star reviews
Automated replies made to date
Dynamic, tailored responses
How Pain-Free Dental Marketing Worked With Acuto
Replying to Google reviews can sometimes be tough for growing businesses with an equally expanding workload. 
Not only is there a need to respond quickly and correctly to each one in order to keep their online rep in good shape, but coming up with the appropriate responses to any more complex reviews may also be time consuming and tricky to handle.
At Pain-Free Dental Marketing, they place their customer satisfaction as a top priority and want to make sure their service is top-notch. That's why they focus on the small but key details, including tasks like responding to customer details in their marketing plan.
So, how did we solve this here at Acuto?
Our team created a bespoke auto-reply tool that keeps track of all business locations, sending tailored responses in a friendly and conversational tone to every 5-star review received! This was done with the aim of increasing efficiency in and around feedback acknowledgement, customer satisfaction and attracting new customers. In other words – solving the problem our client was facing!
Replying to Google Reviews is essential, especially for local businesses. Our team spent a lot of time doing this for all our clients. This tool has helped us save a ton of time while keeping our replies personal.
So, we know what our proposal was, but how did we deliver the goods? Let's break it down:
Step 1: We created a Google Sheet for Pain-Free Dental Marketing that lets them select which clients they want to use the auto-reply system for. The sheet also has a list of pre-written responses for different review types. Each of these contain placeholders that can be used to insert information such as business details, to keep messages dynamic and personal to the customer who reads it! 
Step 2: We developed a Cloud Function that runs daily checks on all customer reviews. For every 5-star review detected, the system automatically generates a response, picking up the previously mentioned placeholders and auto-filling them with the correct information necessary to answer each unique review. 

Step 3: Pain-Free Dental Marketing then has the flexibility to add new clients or modify the response list at their convenience, and the system will readily adapt to these changes!
Voilà! By reducing the admin workload of the Pain-Free Dental Marketing's team, they have been able to focus more aptly on planning and implementation strategies–not to mention enjoy all the benefits that using our bespoke auto-reply tool has to offer. 
These include increased efficiency, improved customer experience, consistency in response rate and quality, time saving, and stress-free reputation management. It's a win-win all around!
So what's next, you ask?
We develop our automation with flexibility and modification in mind, and each can be adapted to meet the needs of new clients. Plus, they are easy to use–no coding knowledge required!
What's more, we're constantly working with the Pain-Free Dental Marketing team to add new features and automate more areas, freeing up more time to focus on the big picture.
Our upcoming project is focused on expanding the size and capabilities of their data warehouse, pulling in data from a pool of third-party platforms to enhance their analytics. We're excited for this next step in their growth!
Tired of repetitive marketing admin tasks? Let Acuto give you a hand!
We can help you build custom automation tools to supercharge your team's efficiency. Bid farewell to tedious tasks and say hello to your agency's expansion and growth!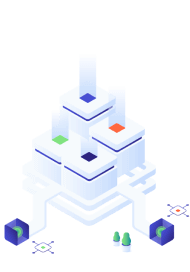 Book a Meeting With a Marketing Automation Expert