Creating a custom-built data warehouse for all Amazon data
Anyone who manages Amazon seller/vendor accounts knows how tedious reporting and data analysis can be. We built a custom data warehouse for all of Unicorn Orange's needs, unlocking new levels of insight and analysis that were previously impossible. 
Both vendor and seller accounts were included
Per report, per client, per month!
Thousands of unique ASINs analyzed and their data enhanced
How Unicorn Orange Worked With Acuto
Unicorn Orange is a marketing agency that specialises in Amazon advertising, helping challenger brands get ahead of their competition. Amazon doesn't make it easy to build automated reports, and like many others, Unicorn Orange didn't have an efficient way of building combined performance reports, resulting in a great deal of their team's time being wasted when it could have been put to better use. 

To solve this, Unicorn Orange needed an automated solution, one that could combine the data they needed and use it to produce a holistic report. They reached out to us and we suggested building a data warehouse that could allow them to efficiently analyse and interpret data from multiple Amazon platforms such as Amazon Ads, Amazon Seller & Vendor Central and Keepa.
We did exactly that, and built them a data warehouse which used custom-built API connections. It could combine data from various Amazon platforms, producing clear and concise reports. We then joined the data by using custom SQL queries.
These reports allow Unicorn Orange to analyse their performance across campaign, keyword, search term and product levels much more efficiently. Furthermore, they can now combine data on product inventory, reviews, customers, cost and revenue to get a much more complete view of their overall performance.
First, we built a data warehouse that gathered together useful data from Amazon Ads, Keepa and Amazon Seller & Vendor Central. We then built custom SQL queries to combine the data from different sources, which we then used to produce a comprehensive reporting solution, displaying it all with Looker Studio reports (formerly known as GDS). Some of the exciting features included:




Combining orders, product category, lost buy box, feedback, returns and returning customers with ads performance data to calculate metrics like TACoS.

Target tracking – detailed reports on how their accounts are tracking their targets.

Better monitoring of inventory and out of stock products – preventing potential lost revenue from out of stock products is now much easier to identify.

Tracking new products as they're added 

The Customer Lifetime Value Report identifies new and returning customers, calculating how much revenue has been generated by each.
Unicorn Orange now benefits from clear, detailed reports which stem from a comprehensive data warehouse. This allows them to quickly receive thorough overviews of real-time performance across all their campaigns and products. This real-time data enables them to undertake a much deeper analysis on their performance across the board. 
Furthermore, the tool we built for Unicorn Orange makes it much easier for them to spot trends, allowing for a much deeper analysis on the data received from Amazon Ads, Amazon Seller & Vendor Central and Keepa, which they can then show to their clients.
Unicorn Orange continues to use the data warehouse we built them to produce much clearer reports than ever before. Having all the data in one place saves hours for their team, who used to have to look through multiple platforms and combine the data manually. 
The new insights they can now obtain are extremely useful to their clients and can significantly increase their revenue while at the same time making the whole process simpler, faster and better.
Ready to automate your agency?
Does reporting on Amazon performance data take up a lot of your team's time? Acuto can help you build a data warehouse, which in turn will allow you to efficiently report on the data from multiple Amazon platforms to allow combined real-time data analysis and reporting.
Book a meeting with an expert to get custom automation scripts developed!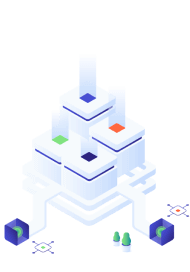 Book a Meeting With a Marketing Automation Expert